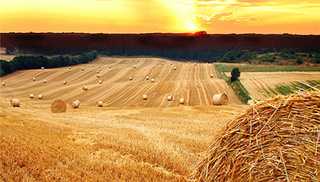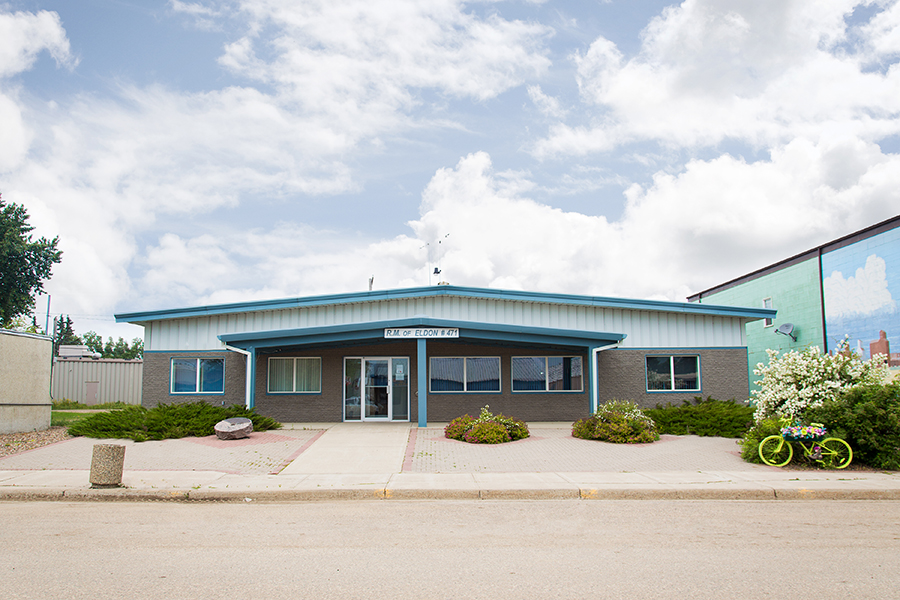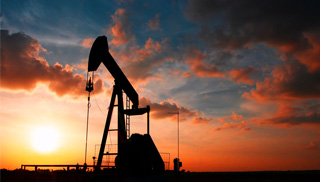 Welcome to the
Rural Municipality of Eldon No. 471 Website
NEW
COMMUNICATION
SYSTEM
The RM of Eldon is launching a new communication system to keep ratepayers up to date on the latest municipal and emergency information. Ratepayers will have the option to receive notifications via text, email, or voice calls. Use the sign up link below or visit our office to sign up.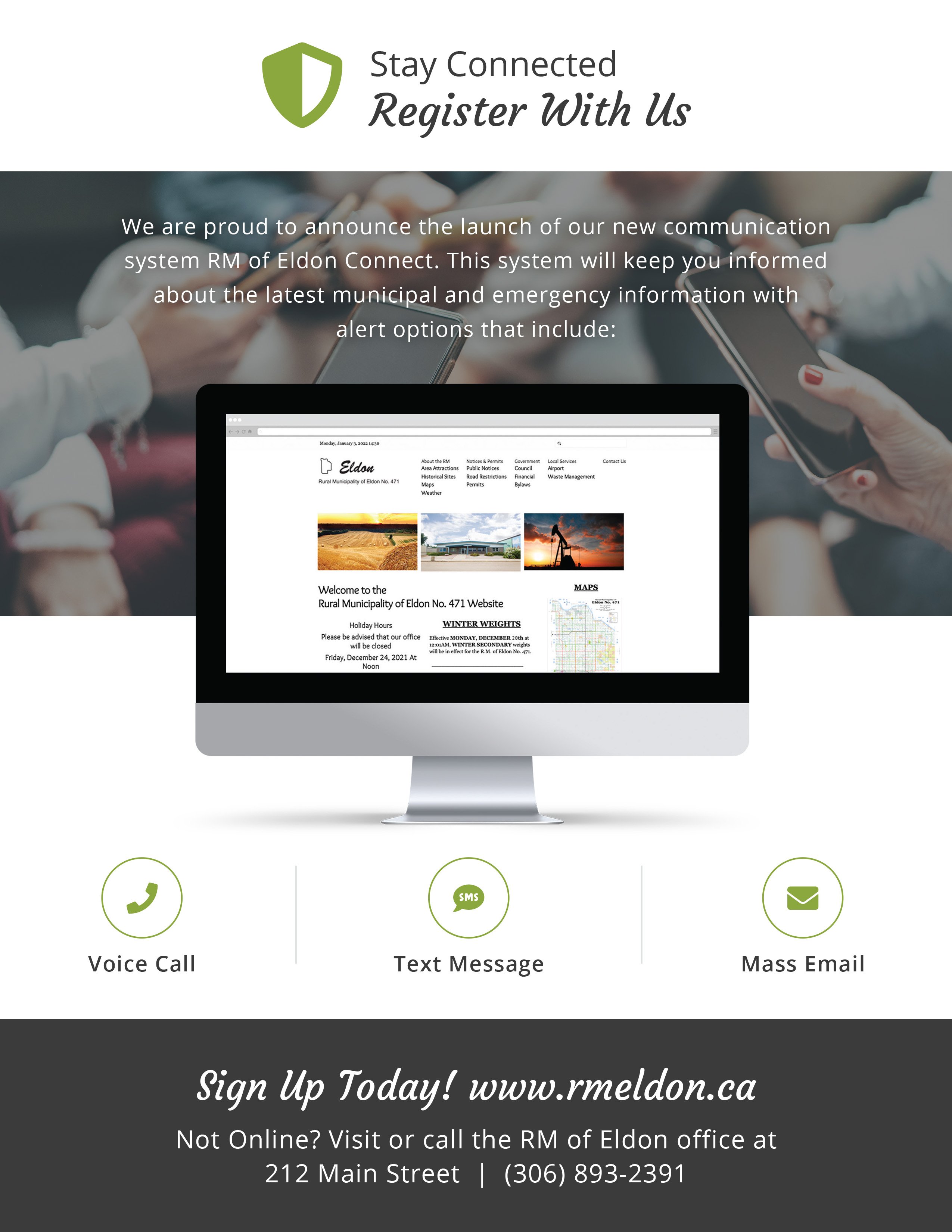 ______________________________
MAIDSTONE WASECA &
DISTRICT FIRE BOARD
FALSE ALARMS
The volunteer members of the Maidstone Waseca & District fire and rescue service area have, in recent years, responded to an increasing number of alarm system false alarm call-outs. These false alarm call-outs require members to provide an unnecessary response which may remove the member and equipment from being available for a legitimate call-out. The Board for the Maidstone Waseca & District fire and rescue service area have established a False Alarm Fee Policy which will provide a warning to the ratepayer for the first false alarm call-out and a charge of $500.00 for the second false alarm call-out and each successive response thereafter increasing by $500.00. The Board requests that you consult with your alarm system company to first call yourself and/or others in your household before contacting 911. The Board hopes that these actions will help reduce the number of false alarm call-outs.
2022 STRYCHNINE
DISTRIBUTION
Strychnine will be available for sale to ratepayers while supply lasts for $13.00/bottle plus GST for a maximum order of six bottles per R.M. of Eldon No.471 ratepayer. Ratepayer allotment of strychnine sales will be provided to each qualification of R.M. of Eldon No.471 ratepayer as follows:
-Corporations
-Spouses or partners (jointly titled)
-Each spouse or partner (individually titled)
In accordance with provincial regulation, strychnine will no longer be available for saleafter March 4, 2022 and all product purchased must be used by March 4, 2023.­
______________________________
WINTER WEIGHTS
Effective MONDAY, DECEMBER 20th at 12:01AM, WINTER SECONDARY weights will be in effect for the R.M. of Eldon No. 471.
______________________________
BURNING PERMITS
The partial fire ban has been lifted as of November 10, 2021. Please contact our office at 306-893-2391 to obtain a burning permits.
MAPS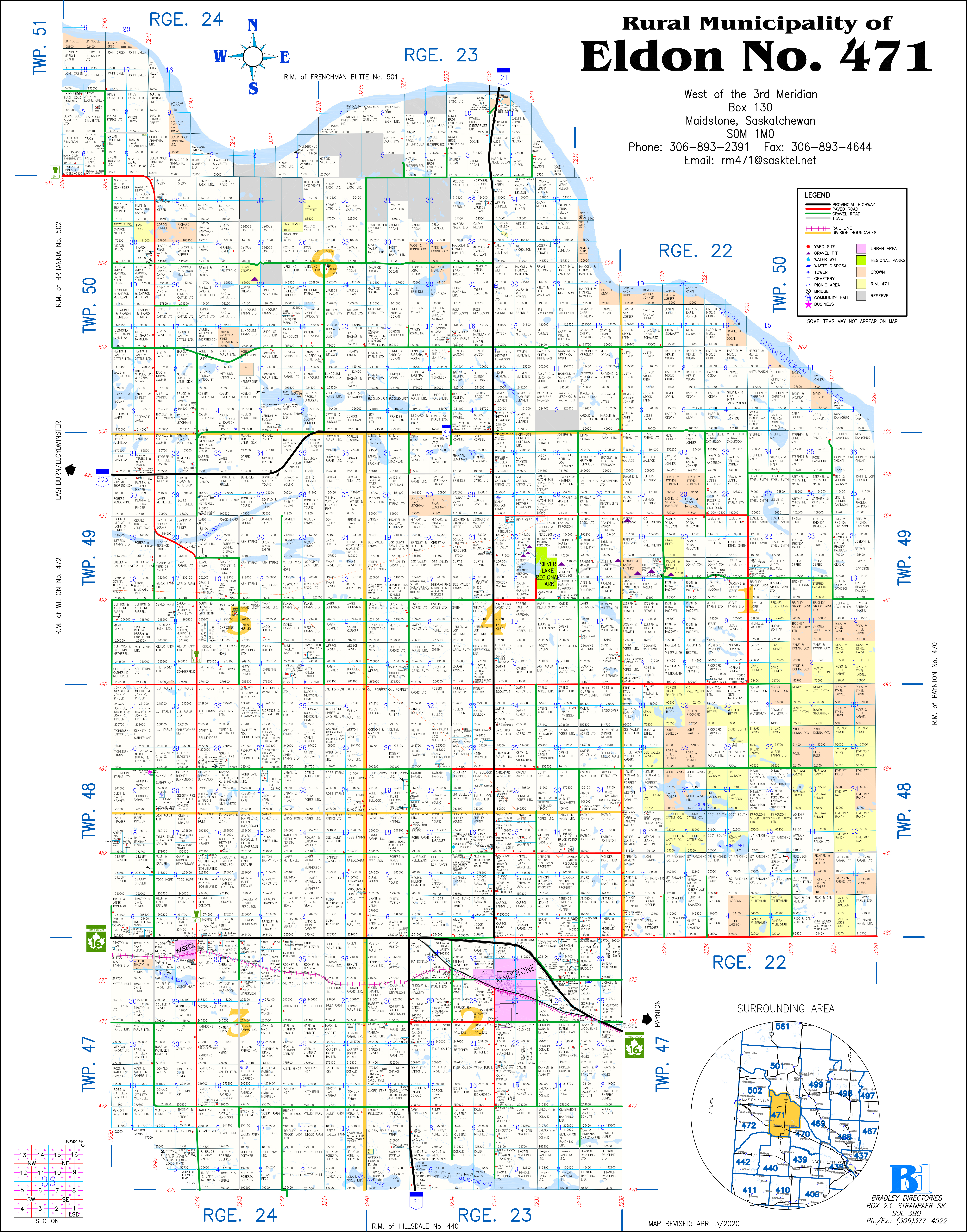 HOURS
Office Hours:
8 A.M. to 12 P.M. and 1 P.M. to 4 P.M. MST Mondays thru Fridays excepting statutory holidays.
LOCATION
The Office of the R.M. of Eldon No. 471 is located at 212 Main Street, Maidstone, Saskatchewan.