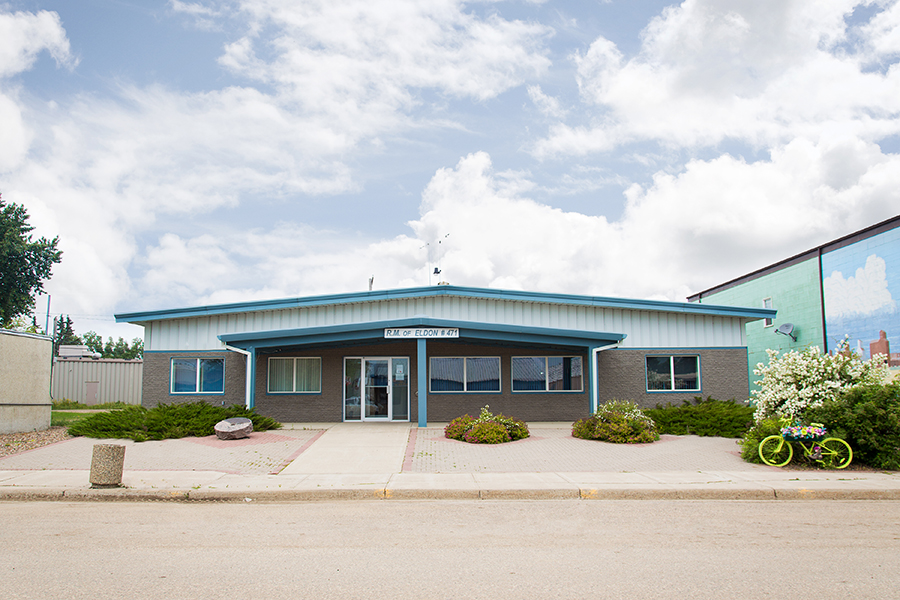 NEW STOP SIGN
Please be advised that there is a new stop sign at the intersection of Twp Rd 502 and Rge Rd 3225, stopping traffic traveling north on Rge Rd 3225. Please be aware of increase truck traffic in the area.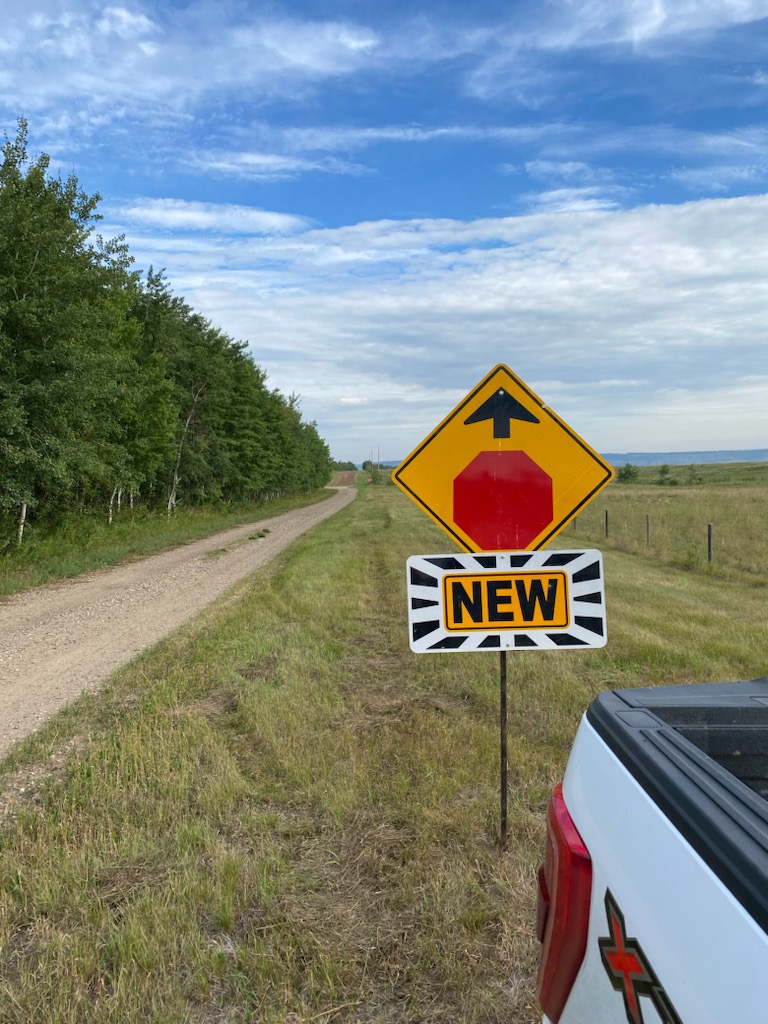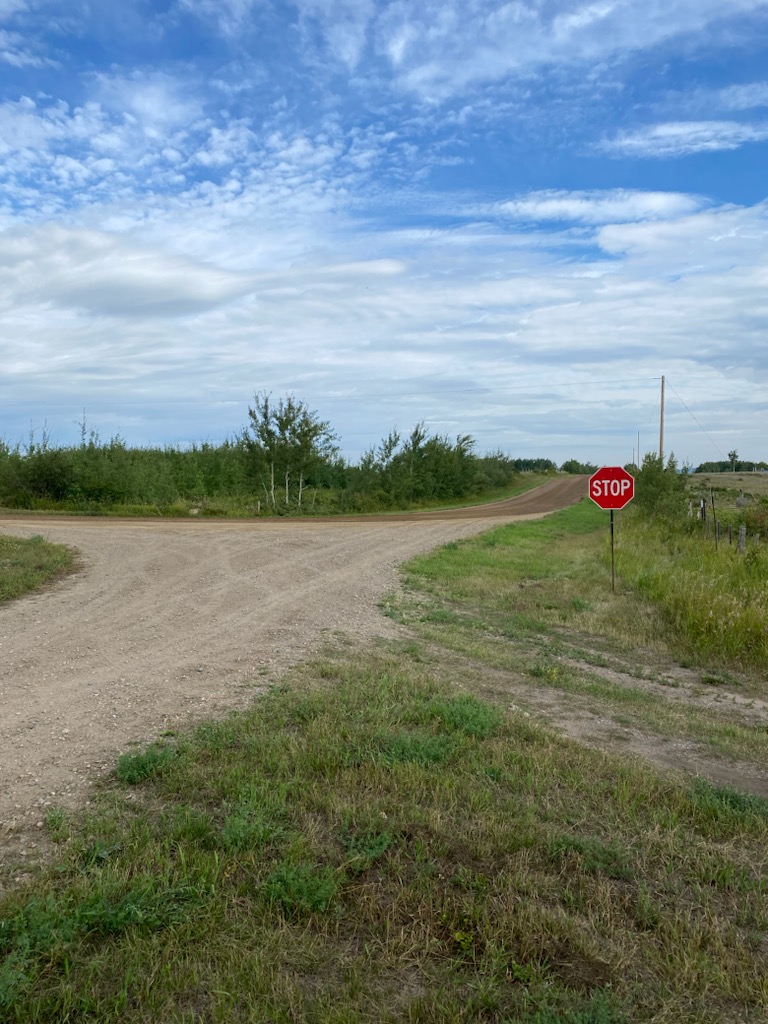 GOPHER CONTROL PROGRAM
In accordance with provincial regulation, strychnine will no longer be available for sale after March 4, 2022 and all product purchased must be used by March 4, 2023.­
The Gopher Control Program has been created to provide financial assistance for the control of Northern pocket gophers as well as Richardson's, Franklin's and thirteen lined ground squirrels. Program funding is cost shared (up to 50%) for registered pest control products and up to $125 for raptor platforms and nest boxes. To make a claim, fill out a claim form, include receipts and submit to the R.M. office before July 31, 2023 or contact the R.M. office for more information.
SASKATCHEWAN ASSESSMENT MANAGEMENT AGENCY (SAMA)
"Saskatchewan Assessment Management Agency (SAMA) is responsible for the property assessments in the RM of Eldon. An appraiser from SAMA will be in the RM for a day or two in February conducting annual maintenance field inspections in the RM in order to update the assessment roll. The inspections will be at properties where a change in assessment value may occur, such as those properties with new dwellings, garages, sheds, decks, additions to dwellings, etc., as well as removal of buildings or assessable structures. The appraiser only needs to do an EXTERIOR inspection in order to obtain the dimensions/size, class & condition of the structure in question. If the property owner is not at home, the appraiser will leave a door hanger with his attached business card. The SAMA appraiser will have the proper identification marked on his vehicle, as well as carrying an identification card. Individual appointments will not be made at this time as it slows the inspection process. SAMA wants to be proactive by notifying property owners our intention to complete an EXTERIOR inspection only of your property, while keeping in mind the safety of the public and our staff".
LOCAL TAX TOOLS VIDEO
http://www.youtube.com/embed/S5OYo5urviE
PROVINCIAL TRAFFIC SAFETY FUND GRANT PROGRAM
With the funding support of the Government of Saskatchewan, the R.M of Eldon has installed transverse rumble strips to improve the safety of the intersection at TWP 492 and Waseca Grid 684.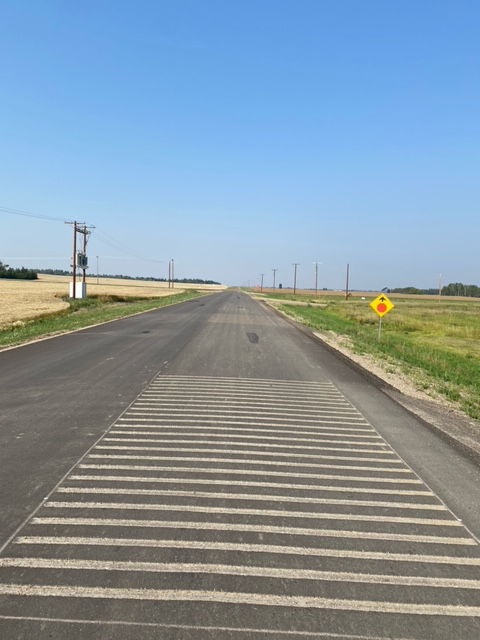 NEW COMMUNICATION SYSTEM
The RM of Eldon is launching a new communication system to keep ratepayers up to date on the latest municipal and emergency information. Ratepayers will have the option to receive notifications via text, email, or voice calls. Use the sign up link below or visit our office to sign up.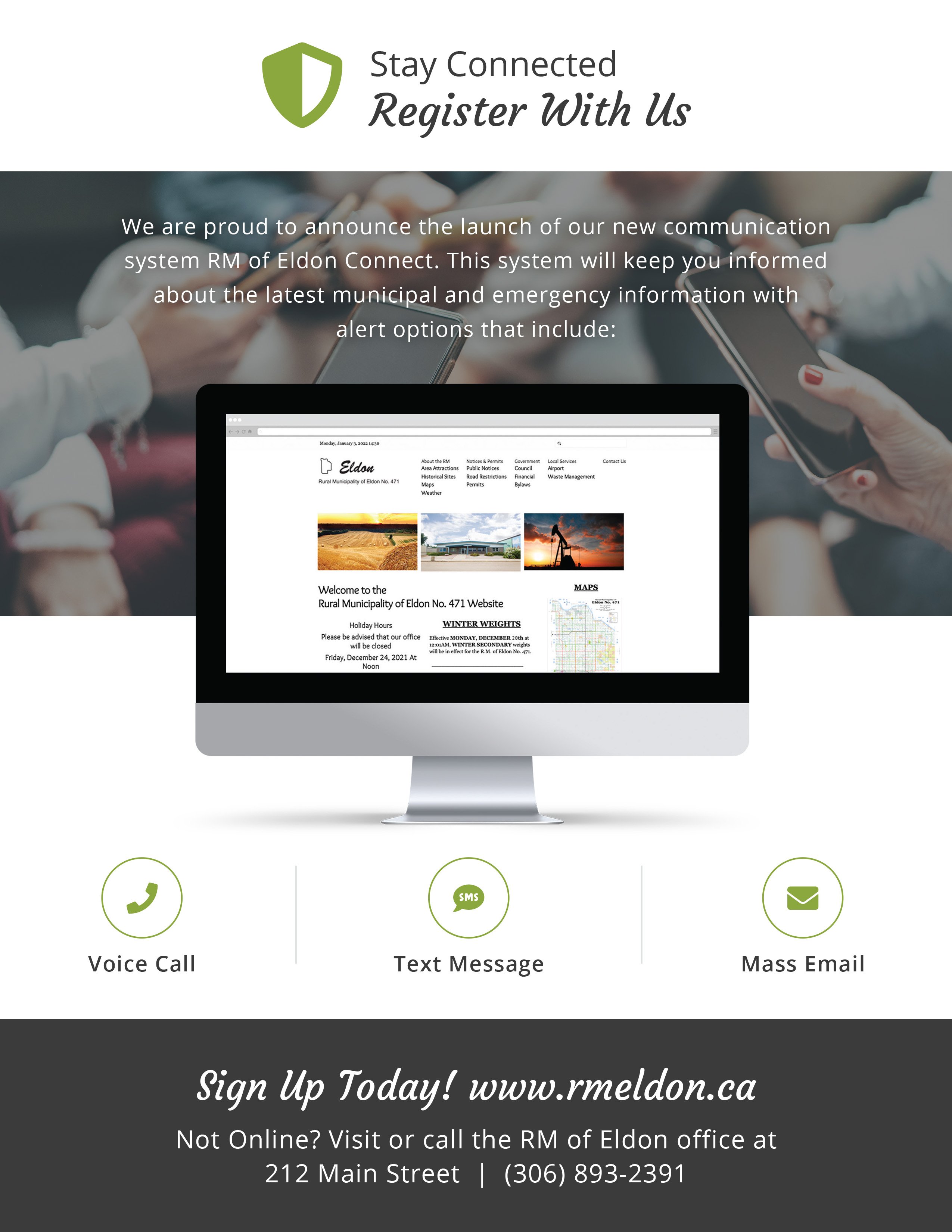 MAIDSTONE WASECA & DISTRICT FIRE BOARD FALSE ALARMS
The volunteer members of the Maidstone Waseca & District fire and rescue service area have, in recent years, responded to an increasing number of alarm system false alarm call-outs. These false alarm call-outs require members to provide an unnecessary response which may remove the member and equipment from being available for a legitimate call-out. The Board for the Maidstone Waseca & District fire and rescue service area have established a False Alarm Fee Policy which will provide a warning to the ratepayer for the first false alarm call-out and a charge of $500.00 for the second false alarm call-out and each successive response thereafter increasing by $500.00. The Board requests that you consult with your alarm system company to first call yourself and/or others in your household before contacting 911. The Board hopes that these actions will help reduce the number of false alarm call-outs.
MAPS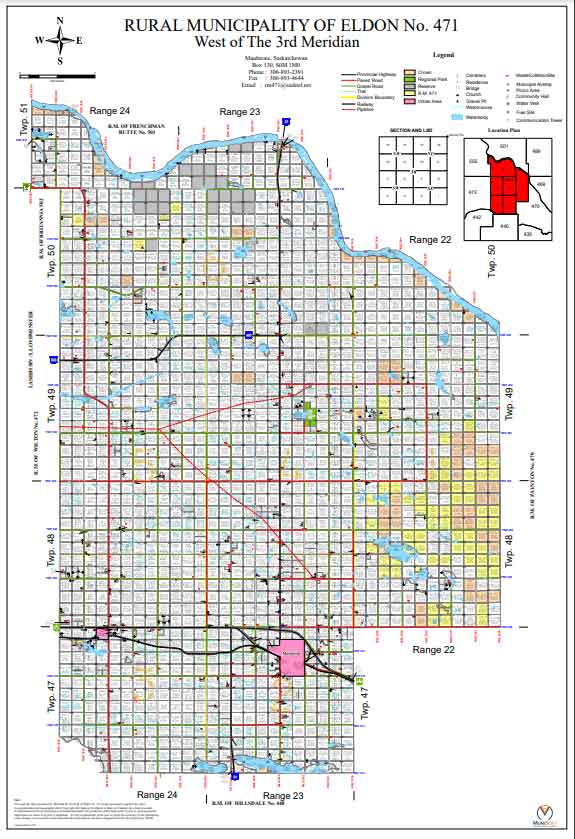 HOURS
Office Hours:
8 A.M. to 12 P.M. and 1 P.M. to 4 P.M. MST Mondays thru Fridays excepting statutory holidays.
LOCATION
The Office of the R.M. of Eldon No. 471 is located at 212 Main Street, Maidstone, Saskatchewan.