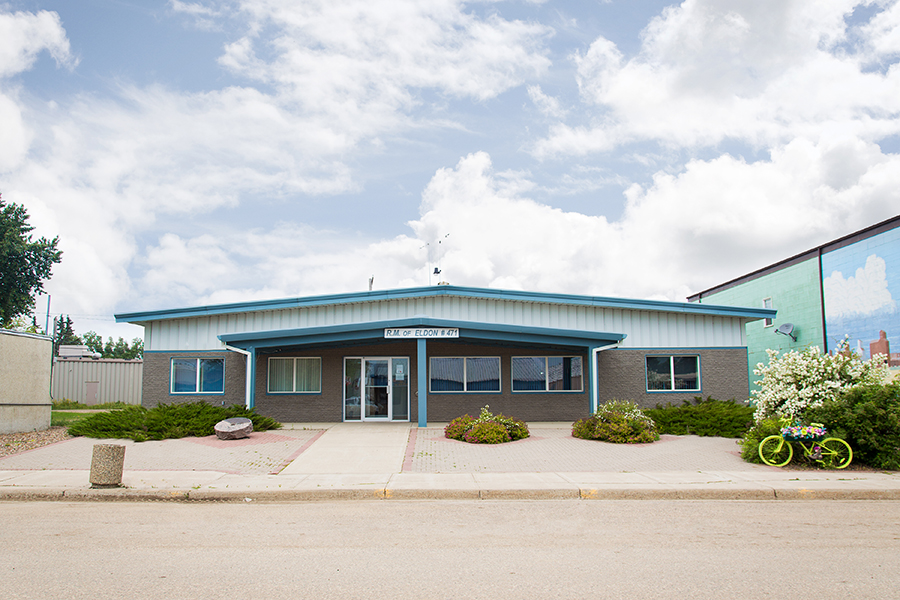 PROVINCIAL TRAFFIC SAFETY FUND GRANT PROGRAM
With the funding support of the Government of Saskatchewan, the R.M of Eldon has installed two new LED flashing 'Stop' Signs and two new LED flashing 'Stop Ahead' signs to improve the safety of the intersection at TWP 492 and Waseca Grid 684.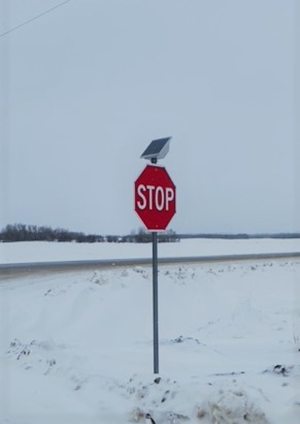 NEW COMMUNICATION SYSTEM
The RM of Eldon is launching a new communication system to keep ratepayers up to date on the latest municipal and emergency information. Ratepayers will have the option to receive notifications via text, email, or voice calls. Use the sign up link below or visit our office to sign up.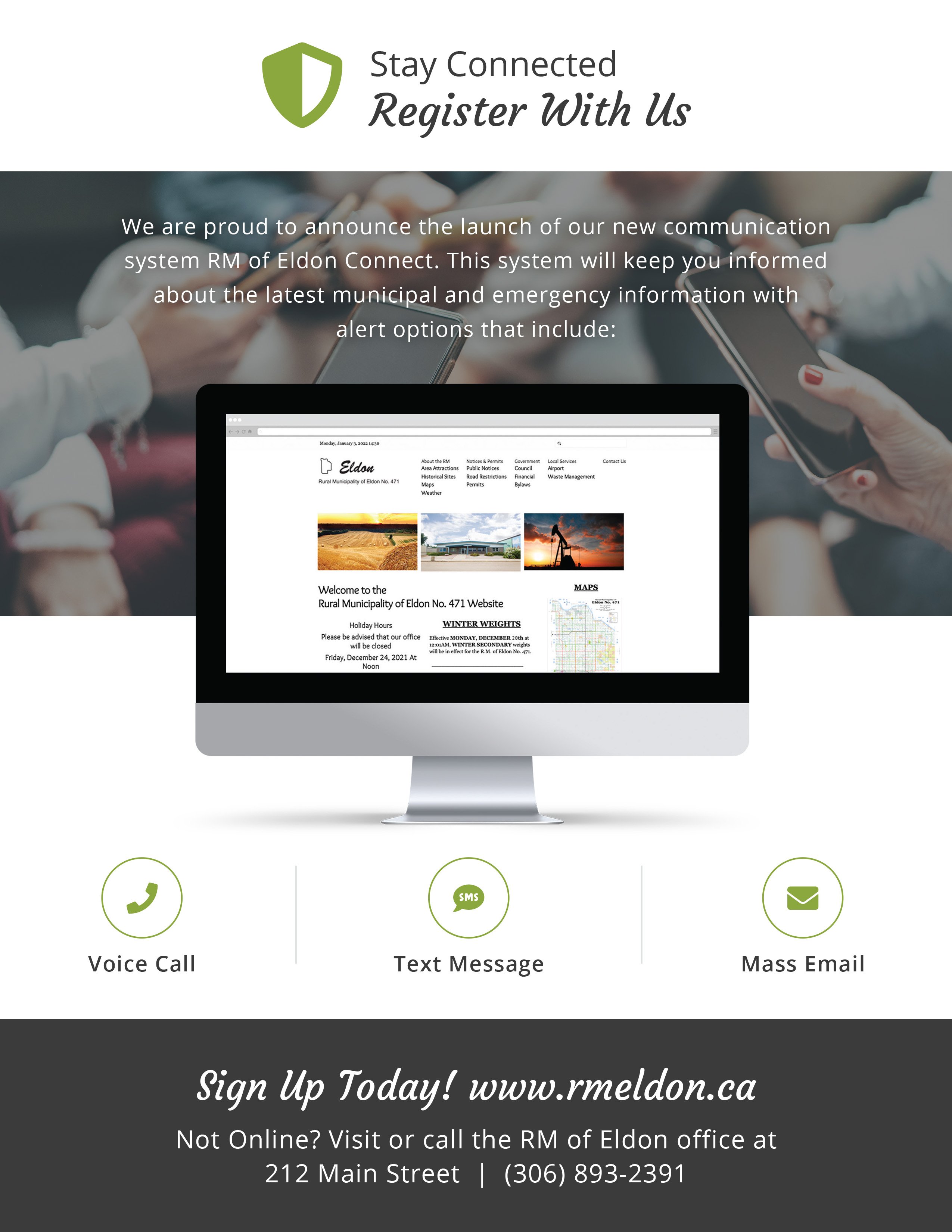 MAIDSTONE WASECA & DISTRICT FIRE BOARD FALSE ALARMS
The volunteer members of the Maidstone Waseca & District fire and rescue service area have, in recent years, responded to an increasing number of alarm system false alarm call-outs. These false alarm call-outs require members to provide an unnecessary response which may remove the member and equipment from being available for a legitimate call-out. The Board for the Maidstone Waseca & District fire and rescue service area have established a False Alarm Fee Policy which will provide a warning to the ratepayer for the first false alarm call-out and a charge of $500.00 for the second false alarm call-out and each successive response thereafter increasing by $500.00. The Board requests that you consult with your alarm system company to first call yourself and/or others in your household before contacting 911. The Board hopes that these actions will help reduce the number of false alarm call-outs.
2022 STRYCHNINE DISTRIBUTION
In accordance with provincial regulation, strychnine will no longer be available for saleafter March 4, 2022 and all product purchased must be used by March 4, 2023.­
WINTER WEIGHTS
WINTER SECONDARY weights are currently in effect for the R.M. of Eldon No. 471.
BURNING PERMITS
The Maidstone Waseca and District Fire Board has lifted the partial fire ban effected November 1, 2022. As such, the R.M. of Eldon No. 471 will be issuing burning permits. Please note that burning permits are not required for barbeques, firepits used for cooking and receptacles used for the burning of household refuse. This communication is shared with all member municipalities in the Maidstone Waseca and District Fire Board.

2022 ROAD CONSTRUCTION
Summer road construction will include construction on Range Road 3240 at the Township Road 490 intersection. Construction on Range Road 3240 will move northward until complete at Township 492. Construction will then begin on Township Road 492 beginning at Grid 684 (Waseca Grid) moving eastward 4.5 miles until complete. Traffic accommodation will be provided by the construction contractor during construction.

MAPS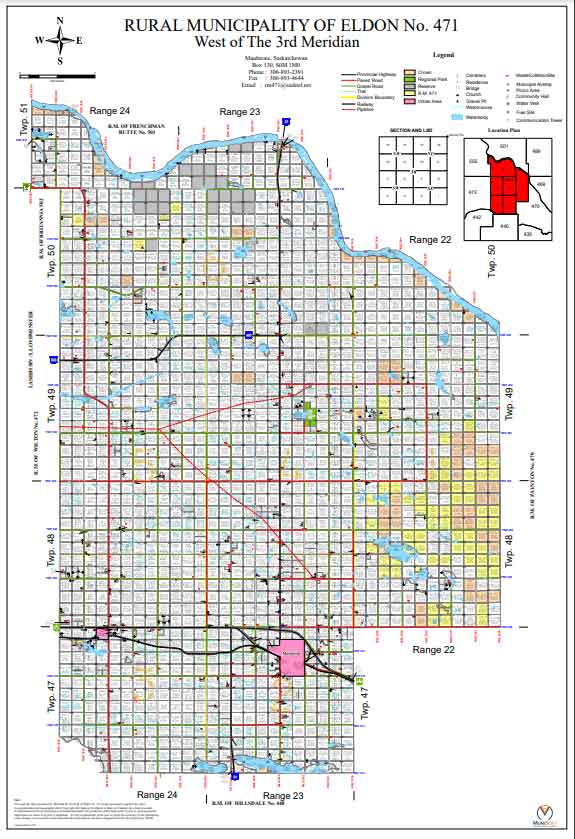 HOURS
Office Hours:
8 A.M. to 12 P.M. and 1 P.M. to 4 P.M. MST Mondays thru Fridays excepting statutory holidays.
LOCATION
The Office of the R.M. of Eldon No. 471 is located at 212 Main Street, Maidstone, Saskatchewan.